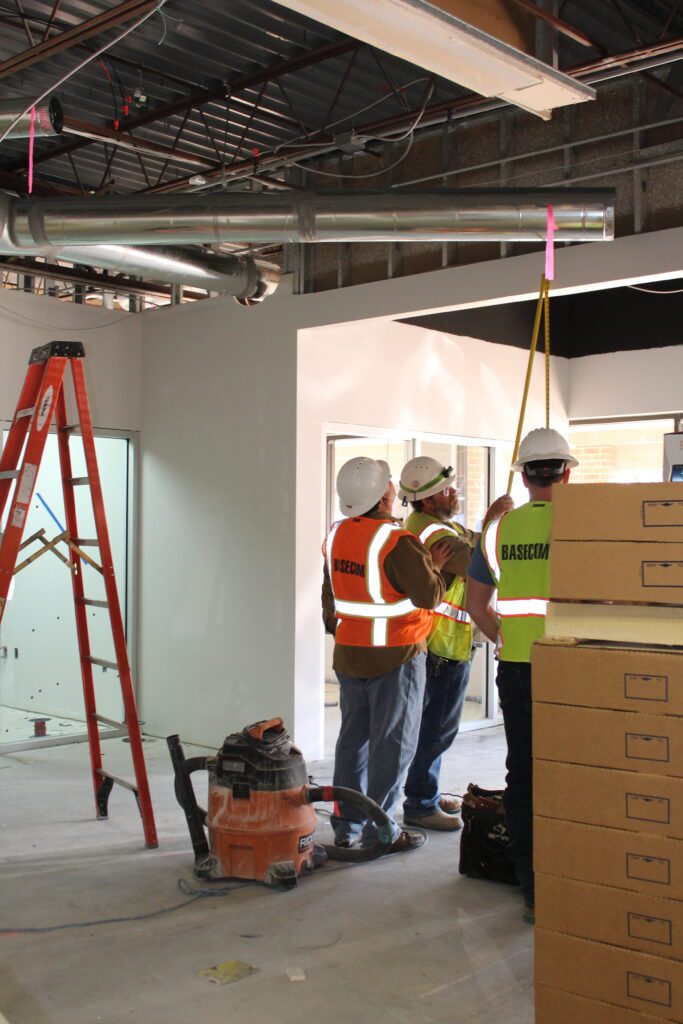 Safety Is Our Top Priority in
Every Project
At Basecom Inc. we take pride in our long-standing safety record. Our project supervisors lead the safety effort. They stay on-site and have the training and authority to safely carry out the work.
All our employees are trained and empowered to safely execute every job. They can also stop production and inform the supervisor if safety is a concern.
Committed to Keeping Our Team Members Safe
Training and accountability are the cornerstones of our safety program. Our staff undergoes annual training that adhere to Occupational Safety and Health Administration (OSHA) requirements. These cover first aid, CPR, and technical training.